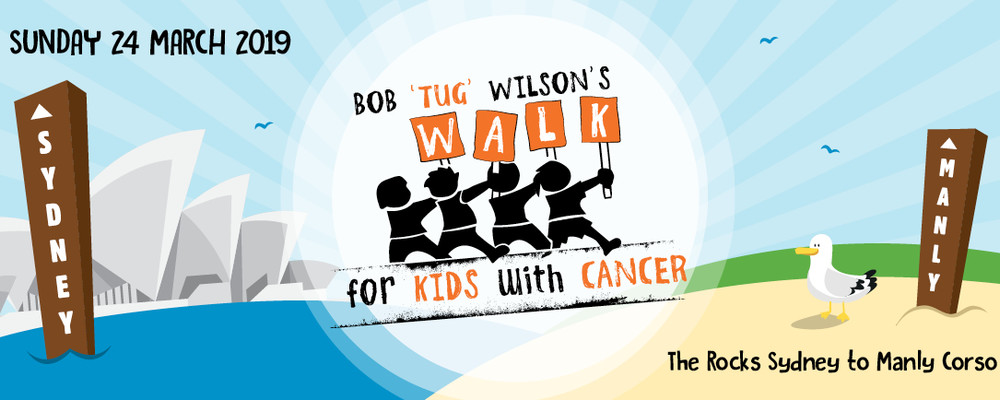 Proudly supporting the Cancer Centre for Children, the Children's Hospital at Westmead
Bob 'Tug' Wilson's Walk for Kids with Cancer
The Bob 'Tug' Wilson's Walk for Kids with Cancer raises vital funds for the Cancer Centre for Children at The Children's Hospital at Westmead. Choose how to get involved and register for either a virtual walk throughout the month of March or one of our physical walks on Sunday 24 March. The physical walk options include a 27km hike from Sydney Harbour to Manly or a 1km family walk around Manly.
Every step you take on the journey makes a big difference to our oncology patients every day on their journey.
The walk was originally started by the late Bob 'Tug' Wilson, suffering from terminal cancer he just wanted to do something for the 'young ones'. This year we are aiming to raise significant funds to add to the enormous tally in excess of $1 million raised so far by the walk. The walk has funded important clinical trials conducted at The Children's Hospital at Westmead which result in better outcomes for children with cancer.
Sign up now and get walking!