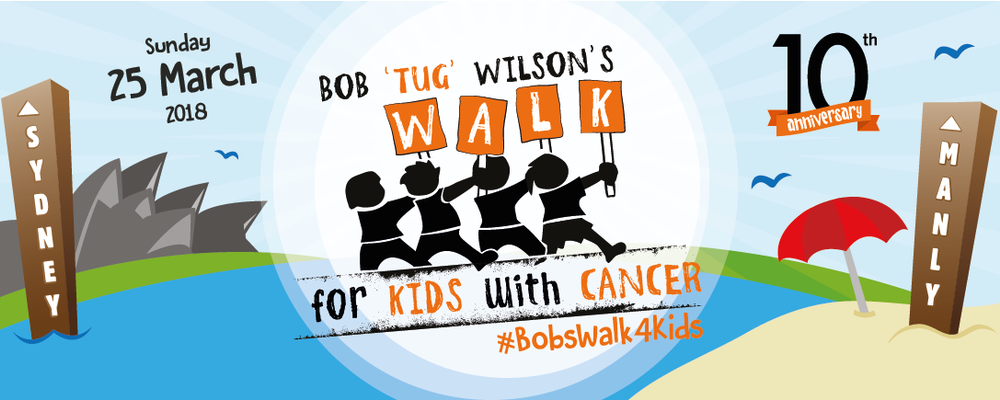 Proudly supporting the Cancer Centre for Children, the Children's Hospital at Westmead
Bob 'Tug' Wilson's Walk for Kids with Cancer 2018
Join us on Sunday 25 March, 2018 for our annual scenic journey from Sydney Harbour to Manly. Raising vital funds for the Cancer Centre for Children at The Children's Hospital at Westmead – this year we are celebrating the 10th anniversary of the Walk for Kids with Cancer. The walk was started by the late Bob 'Tug' Wilson, suffering from terminal cancer he just wanted to do something for the 'young ones'. His mantra: "I have lived a good life, theirs is just beginning", rings true for many of our participants.
This year we are aiming to raise $400,000 to support the Cancer Centre for Children. Every step you take makes a big difference to patients in our Oncology Ward.
If 26km and countless stairs sound a bit too far or it doesn't suit your calendar, why not join us on the Virtual Walk. The Virtual Walk allows you to participate by taking on a weekly steps challenge aided by our exclusive fitness wristband.
Sign up now and get walking!